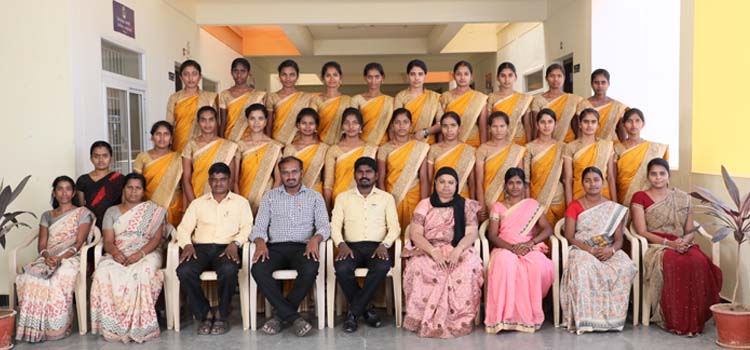 Department of Zoology
This department was established in the year 2013, PG from the year 2017 and M.Phil as same.
To offer a modular course of lectures and associated seminars research project and practical classes in zoological Domain.
To provide professional training in effective verbal and written communication skills related to zoological field.
To provide a broad multidisciplinary courses in zoological field.
To achieve excellence through high quality education and research relevant to local, regional and national needs, and through cooperation with leading researchers and educators to balance its teaching and research activities both nourishing one another.
To train students in a wide range of science- based skills that provide the learning base for future careers in disciplines such as health sciences, agricultural, environmental management and the emerging bio technologies.
To promote Research and improve publications in zoological field.
To awaken an awareness of the need to explore, understand and conserve animal diversity.
To train students in zoological sciences and to equip them to apply themselves meaningfully in any activity requiring zoological expertise.
To make our students employable in diverse field related to zoology.
To provide a wide-spectrum comprehension of the anatomy, physiology, systematic, ecology, behavior and conservation of terrestrial and aquatic /marine animals.
To maintain a high level of scientific excellence in zoological research.
To constantly improve the quality of research in zoological and allied field.
To involve the department in community-based and outreach activities whenever and whenever possible.
Under Graduate:
A candidate who has passed Higher Secondary Examination in Academic or vocational stream with Biology (Botany/Zoology) under higher secondary board of examination, Tamil Nadu or an examination accepted as Equivalent thereto.
Post Graduate:
A candidate who has passed the three year B.Sc., Examination with Zoology will be eligible for admission to this course.
Mrs. G. GOKILA, M.Sc., M.Ed., 

Head of the Department

Dr. J. DHARMARAJ, M.Sc., M.Phil., Ph.D., 

Assistant Professor

Dr. B. CHANDRAMOHAN, M.Sc., M.Phil., Ph.D., 

Assistant Professor

Mrs. M. GOWRI, M.Sc., 

Assistant Professor

Ms. S. VISHNUPRIYA, M.Sc., 

Assistant Professor
UG Intake                            40

PG Intake                            30

M.Phil Intake                         –

Ph.D. Intake                           –
SYLLABUS