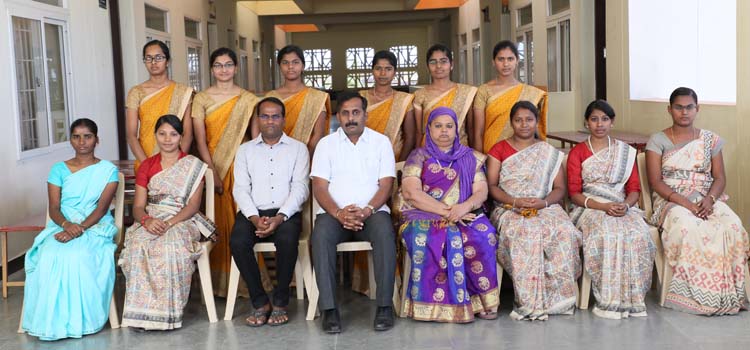 Department of Textile & Fashion Designing
The department was established in the year 2016. The department offers Textile and Fashion Designing UG Course.
To reach the highest level of academic achievements possible for the students.
To provide practical method of learning through digital literacy.
To expose students to a range of valuable learning experience.
To provide a highest standards in fashion pertaining to design, technology and management with proper level of discipline.
To encourage creativity among students body.
To draw inspiration from India's textiles and crafts focusing on emerging global trends relevant to the industry.
To provide a transformative educational environment for talented young women to nurture their inventive potential.
To acquire distinctive skills valuable to self, industry and society.
To value and celebrate cultural and individual diversity in our students, faculty and alumni always emphasizing the power of fellowship.
To bring forth graduates to exact standards of professional excellence and personal integrity.
A pass in +2 examinations.
A.karthiga,

M.Sc.,

S.Jayaranjani,

M.Sc.

P.Megala,

M.Sc.
         N.Anathajothi M.Sc.
SYLLABUS
PG             
Click here