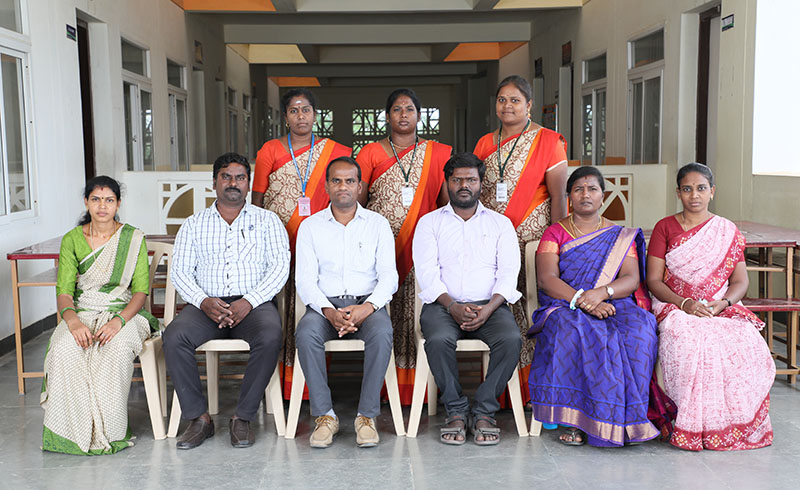 Department of History
Outside Department will be started in year 2015.The first batch students will be get in good results and 1-Gold medal ;5-ranks (2015-2018)another second batch also get in 1-gold medal and 4-ranks. Overall 2-gold medal and 9-ranks
To inspire the students to undertake the research activities in History.
To motivate interest in understanding Historical concepts.
To help the students to use the history effectively for academic and career purpose across the curriculum.
To prepare the students to pursue higher studies not only in Historical field but also in architectural and archeological field.
To carry out innovative in Historical field.
To encourage the staff in Research publications in reputed journals.
To work with in the frame work of academic freedom and diversity of ideas.
To promote the advancement of knowledge and to serve our communities, from local to international, through historical concepts.
To lead the development of academic, educational, and Research directions of human and natural systems.
To aid the students in developing the capacity for both innovative and integrative thinking in a variety of professional Historical context.
To encourage the students to meet the challenges with the continuing evolution of Historical studies.
To provide the students with vibrant and fulfilling educational experiences in Historical field.
To provide high quality instruction in the programs leading to majors in History, Economics in urban and rural planning.
To provide the students with necessary skills in facing competitive examinations.
To provide high quality educational experience with visual analysis of art and architecture and also about the inscriptions on copper plates.
Under Graduate
A candidate who has passed higher secondary examination under higher secondary board of Examination, Tamil Nadu or as per norms set by the Government of Tamil Nadu or an examination accepted as Equivalent thereto.
Post Graduate
A candidate who passed any Bachelor degree of this University or any Bachelor degree of any other university accepted by the syndicate as equivalent thereto.
P.PERUMAL,

M.A.,B.Ed.,M.Phil.,Dip in Epi.,

R.LAVANYA,

M.A.,B.Ed.,
K.REVATHI, M.A.,M.Phil.,
P. SINGARAM, M.A. Assistant Professor
UG Intake                            66

PG Intake                            36

M.Phil Intake                         0

Ph.D. Intake                           0
SYLLABUS