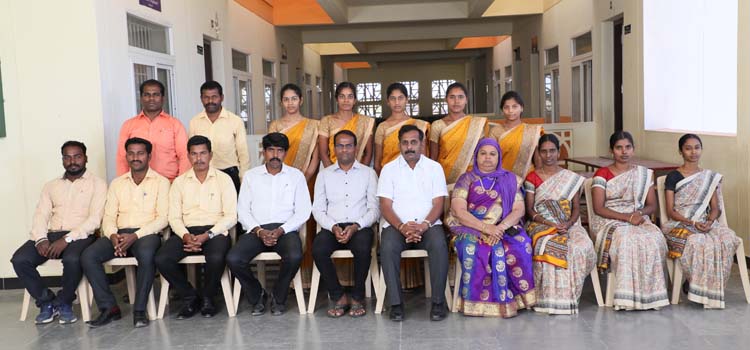 Department of Geography
The department was established in the year 2015. This department offers the Geography UG course 2015. The first batch of students Received good results and 1-Gold medal; 8-Rank (2015-2018).They also Received another second batch of 1-Gold Medal and 5-Ranks. Overall 2-Gold Medal and 13-Ranks
To Promote the study and research activities in different branches for the subject.
To bring Geographical awareness among the people to solve day to day environmental problems.
To educate the masses for proper use and reuse of Natural and Human resources.
To contribute to make the environment clean and efforts to create Greener and Better globe.
To join all disciplines in the academic domain on the issues of development in the social, ecological and economic aspect.
To provide its students with educational experiences of the highest quality.
To conduct vital research that produces valuable publications.
To promote scholarly activities within the framework of academic freedom and diversity of ideas.
To work towards the advancement of knowledge and to serve our communities, from local to global.
To lead the development of academic, educational, and research directions of human and natural systems.
To solve Urban and Rural Problems and geospatial information science, harnessing the integrative nature of geographic science to answer fundamental questions of global importance.
To offer the students the highest quality instruction and mentoring.
To necessitate the mastery of a variety of skills in spatial analysis, application of field based techniques and interpretation, analytical laboratory practices and the use of technology.
To promote a clear understanding of key concepts and basic methodology in geographical fields.
To prepare the students to think like geographers, earth scientists and planners.
To cherish and enhance our communities and the natural environment.
To assume significant roles in problem solving using critical thinking in Geographicak Domain.
To promote research and communication skills developed in their learning experience.
A candidate who has passed Higher Secondary Examination in academic or vocational stream with any subject under higher secondary board of examinations, Tamil Nadu.
M.Sc., M.Phil., B.Ed., M.Sc.,
Ms. A.Gomathi M.Sc.,

Dr.A.Arunselvam,

 M.Sc.,
UG Intake                           40
SYLLABUS
PG             
Click here